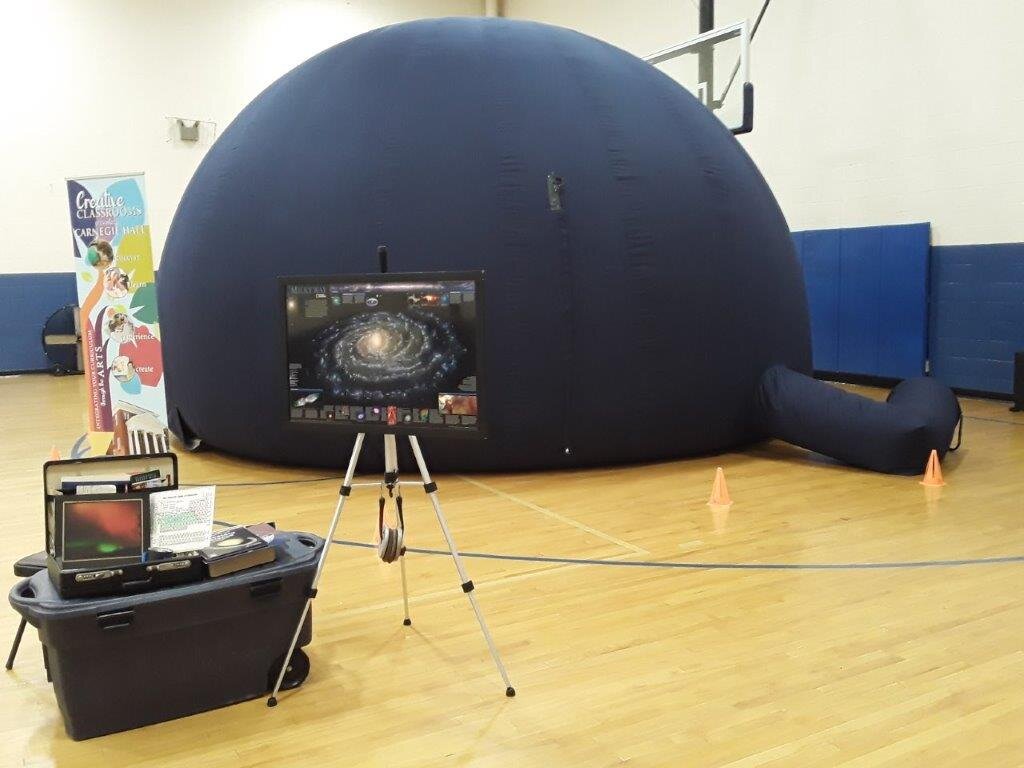 Carnegie Classrooms Program Travels to Summersville Middle School
---
As part of Carnegie Classrooms and thanks to generous funding from the Nicholas County Community Foundation, Carnegie Hall's Cosmodome, along with Teaching Artist David Buhrman, travelled to Summersville Middle School in early November to present a week of enlightening education for all students in grades 5-8.
Carnegie Hall's portable Cosmodome demonstrates how Earth's spin and tilt influence the apparent motions of celestial objects we see in the sky above. Accurate simulations inside the dome help students become acquainted with the lockstep progression of the basic constellations, the changing phases of Earth's Moon, the life cycle of stars and the significance they have played in creating the basic elements that make up living cells.
Carnegie Classrooms are STEAM based workshops presented in the classroom that infuse the arts into multiple disciplines by making authentic connections to content standards. Led by professional teaching artists, Carnegie Classrooms encourage student understanding, higher order thinking skills, problem solving, and a deeper appreciation of the arts while helping teachers balance core curricula being studied.
Carnegie Hall's Cosmodome is available for public or private educational workshops that can be tailored to most age groups and time frames. For more information, contact Education Director Harmony Flora at 304 645 7917, or by email to [email protected].
---
Read More:
Want to finish reading the article? Sign up today! It's FREE! Click Here to sign up.
---